Books of cheques
Continuous cheques
A4 cheques
Basic Business Cheques
These cheques are printed with your brand/logo
and provide a level of professionalism beyond standard bank cheques.
These are normally infilled by hand, using a pen.
Cheques come in books of 100 leaves, with either 1, 2 or 4 cheques per leaf,
Unit of order = 1200 cheques.
For Impact Printers
These are compatible with all dot-matrix printers* that use 'tractor-feed' systems.
Cheques come in 'fan-fold' format, with sprocket holes
and can be manufactured with, or without, a remittance page.
Unit of order = 1000 cheques
* for best resistance against fraud, we recommend using OEM multi-strike ribbons.
'Single-Strike' ribbons should be avoided.
For A4 Laser or Inkjet Printers **
These are for use on A4 printing systems.
Cheques come in boxes of 500 A4 sheets
and are normally infilled directly from your finance system using desktop/workgroup printers.
Unit of order = 1000 cheques
**For maximum protection against unauthorised cheque tampering,
– Pigment Inkjet printers, or
– Smithers approved laser-printers (list available here)
Business Cheques
For 3 generations

we've been behind the scenes

Protecting

our clients from cheque fraud

Helping

to maintain a trusted and reliable payment system
Enhanced Security by default
To protect the integrity of your cheques, we exceed industry requirements.
As standard, we provide:
– watermarked cheque paper – for 1st level validation
– 3 separate security inks – for maximum protection
– Tonerfuse™ and APV – to enhance security of laserprinting
Security panels are available in 4 colours:
These colours display the best 'reactions' when exposed to chemicals used to 'wash' cheques.
Security as Standard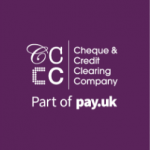 RW Pierce is accredited to C&CCC Standard 55,
under the UK Cheque Printer Accreditation Scheme.
Our Accreditation Number is 9557.